US politicians continued with the condemnation of Pakistan today, with Sen. Lindsey Graham (R – SC) saying that that was broad bipartisan support in Congress for a military attack on Pakistan and that "all options are on the table" against the nation.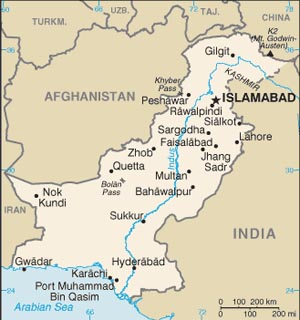 The most direct threat yet, it prompted a quick response from the Pakistani government, with Prime Minister Gilani recalling his Foreign Minister from a visit to the United States and ordering an emergency "all-parties" conference to discuss the prospect of a US invasion.
Gilani insisted it was important for the coalition government to establish political consensus with the opposition about handling the US threats, and called a number of opposition leaders. A unity statement is expected to be released soon.
The US has accused the Pakistani government of funding the Haqqani network as well as ordering them to attack the US embassy in Kabul. Pakistan has denied the allegation.