Pakistani army forces have fired "hundreds" of mortars against the Kunar Province of Afghanistan since Wednesday, according to the provincial governor, destroying at least six homes and displacing over 100 residents.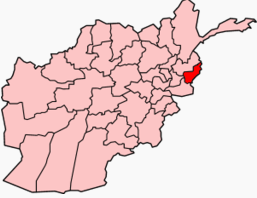 Governor Wahidi issued a condemnation, saying the attacks were a "senseless act" and needed to halt immediately. He added that some 30 shells fired from Pakistan strayed into neighboring Nuristan Province.
Pakistani military confirmed firing, but said it came after militants from within Kunar had attacked a border checkpoint. They added that 15 militants were killed and only a "shell or two" actually crossed the border.
Pakistan has repeatedly been accused of shelling across the border over the past several months, and has likewise complained about NATO and US shelling across the border from Afghanistan into Pakistan.