After the Libyan National Transitional Council (NTC) failed earlier this week to agree on a full cabinet, something which required unanimity among the top officials, a new government is expected to be announced within days.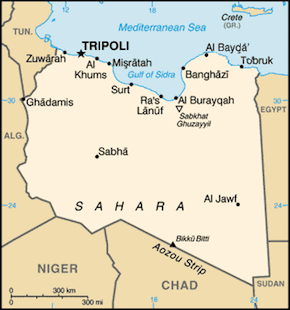 That was the report from NTC spokesman Abdel Hafiz Ghoga, who reported that a compact "crisis government" would be announced quickly, including only 22 ministerial portfolios and a single vice premier.
This doesn't sound like a done deal either, however, because while Ghoga insisted that the major portfolios were already spoken for, Prime Minister Jibril made similar claims when the talks last collapsed.
The rebel faction is split virtually down the middle between Jibril's supporters, mostly defectors from the Gadhafi regime, and Islamists who have been fighting that regime for decades and are rallying around military commander Abdulhakim Belhaj.  This split has made sure both sides are determined to gain every possible advantage, so even a minor ministry could be a major battleground.