At least five NATO soldiers were killed today across Afghanistan, with two dying in southern Afghanistan in an IED attack, and the other three dying as the result of a "non-battle" incident in western Afghanistan. The nationalities have not been officially released yet, but reports in the Italian media had the three "non-battle" deaths as Italian soldiers who got in a car crash in the city of Herat.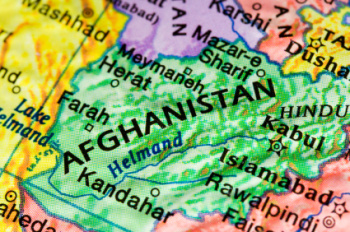 The latest casualties bring the total slain in Afghanistan to 38 so far this month, and 454 so far in 2011, making it already the third deadliest year on record with over three months left.
Seven Afghan civilians were also killed today in a landmine explosion in the southern Kandahar Province. Provincial police chief Abdul Raziq reported two women and three children among the slain.
The deaths were part of a trend of rising civilian deaths nationwide, with insurgent roadside bombs responsible for the largest number. NATO air strikes and night raids have also increased, with large numbers of civilian casualties resulting as well.