It seems the civil war in and around the Yemeni capital is back on. After a few months of relative calm two days of crackdowns have seen over 50 killed in Sanaa alone, and pro-regime snipers firing randomly into crowds of demonstrators.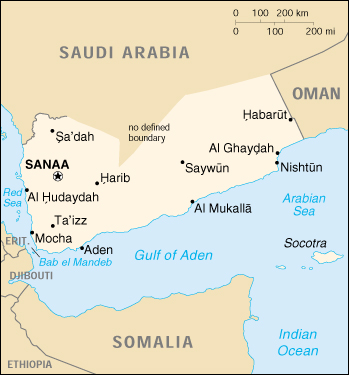 And once again, the protest movement seems to be getting the better of the Saleh regime, as thousands of demonstrators backed by a group of defectors stormed the Republican Guards military base in Sanaa, and took it over.
Yemen's Information Ministry defended the killings of protesters, insisting that the snipers were only killing those who "aspire to seize power," condemning the pro-democracy demonstrators as "thieves and bandits." Among the slain was an infant girl.
The US, which has been pounding Yemen with drone strikes on behalf of the regime, urged "all parties to exercise restraint," saying they supported a transfer of power from long-time dictator Saleh to his deputy, Major General Hadi because it would "address the Yemeni people's aspirations for peace and security."