US Energy Secretary Steven Chu today angrily condemned the Iranian government for its decision to relocate some of its civilian uranium enrichment facilities into an underground bunker, saying it proved Iran was deceitful.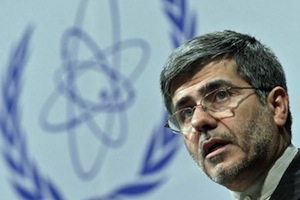 Iranian nuclear chief Fereidoun Abbasi responded by saying that the only reason the move was made was because the US is constantly threatening to attack their civilian infrastructure, and that they decided to "make the Americans and their allies work tougher" in bombing the sites.
Abbasi added that the US has moved to protect many of its own installations because they were concerned of attacks by al-Qaeda, and asked why it would be surprising that Iran would take similar measures to protect its own sites.
Despite US allegations, the IAEA has continued to verify the non-diversion of nuclear materials to any military purpose, and the enrichment continues to be at much lower levels than would be required to construct a nuclear weapon.