Speaking today in Ramallah, Palestinian Religious Affairs Minister Mahmoud Habbash vowed that Palestine would be a secular state open to all religions, including Jewish people.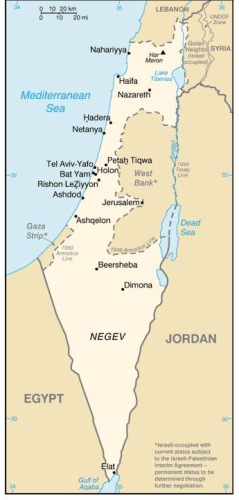 Last week, Palestinian Liberation Organization (PLO) ambassador Maen Erekat, in comments apparently intended to push for a "two state solution," said he believed it was "in the best interest of the two people to be separated."
Erekat's comments were seized upon by Israeli officials as proof that the Palestinians were plotting against Jews in general, and that they could never be allowed independence. Ironically among the officials most keen to push this issue was Foreign Minister Avigdor Lieberman, who himself has suggested repeatedly that an independent Palestine should mean expelling large numbers of Muslims from Israel.
As is so often the case, the spin on the initially story will be much more broadly covered than the reality of Habbash's comments, but the real test will be if Palestine is ever actually able to circumvent US and Israeli opposition to create a state.