A bloody clash was reported early this morning at a tribal-run checkpoint in Pakistan's Khyber Agency, where a tribal militia fought members of a Taliban faction. The clashes left at least 15 people dead.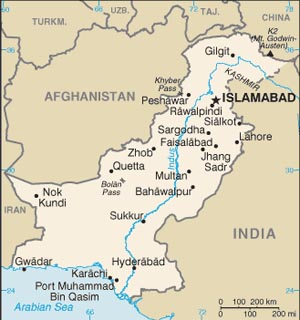 According to reports from the Pakistani government, the slain included 10 militants, four members of the tribal lashkar, and a member of the tribal police force, which was helping with the operation of the checkpoint.
The Khyber Agency, as with most of the Federally Administered Tribal Areas (FATA) borders Afghanistan and as such is vulnerable from attacks by Taliban operating within the neighboring Afghan provinces.
The Pakistani government has been hyping a "rehabilitation" program in the area aimed at pacifying the tribesmen in Khyber. So far, this has involved arming friendly tribesmen and demolishing private schools.