Turkish Foreign Minister Ahmet Davutoglu has condemned the reports coming over the past few days that Israeli Foreign Minister Avigdor Lieberman is planning to arm the Kurdistan Workers Party (PKK) terrorist organization to "punish" Turkey for threatening a lawsuit over the Mavi Marmara killings.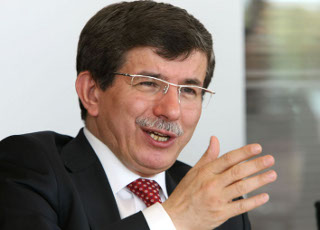 "No one will extort us," insisted Davutoglu, adding that he was optimistic about the Israeli Prime Minister's Office's denial that such a plot would be carried out, adding he "hopes to see Israel back its denial with actions."
The Netanyahu government has long had to carry out its foreign policy with Turkey independent of its own foreign ministry, which has regularly tried to impose "harsh measures" on them. The latest series of reports, however, coming with the report that Lieberman had "scheduled meetings" with PKK leaders in Europe to discuss arming them, appears to be a bridge too far.
While Turkey has mostly shrugged off the Lieberman factor and talked directly with Netanyahu over the prospect of restoring ties, the prospect of Israeli weapons flowing into the coffers of the PKK at a time when the organization has been launching growing attacks against the Turkish military, is something Ankara cannot possibly ignore. Even if it never extends beyond the talking stage, the very fact that it was mentioned by Lieberman as a reasonable possibility will not only harm Israeli-Turkish relations for years to come, but will likely do serious damage to Israel's coalition.