A Taliban truck bomb attacked the Combat Outpost Sayed Abad in Afghanistan's Wardak Province, doing major damage to the base, used by US troops, and leaving five Afghans dead, along with another 108 people, 77 of them US troops, wounded.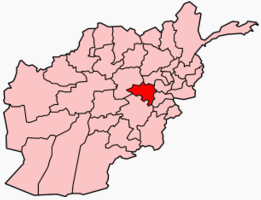 The bombing took place just outside the gates of the outpost, but the blast was so powerful that the provincial government reported major damage to 100 shops in the Sayed Abad bazaar.
The Taliban immediately claimed credit for the strike, issuing a statement promising to continue to fight until all foreign troops leave. The statement, interestingly enough, also included a denial of any Taliban involvement in 9/11, insisting the US just used it as an excuse for the 2001 invasion.
The attack proves a particularly embarrassing reminder of just how poor the security situation in Afghanistan remains, despite Obama Administration claims that they have reversed the "momentum" of the insurgency after a decade of occupation.