Reports coming out of Pakistan today say that Pakistani security forces captured three top al-Qaeda figures inside the Balochistan Province, including a "senior leader" named Younis al-Mauritani and two operatives.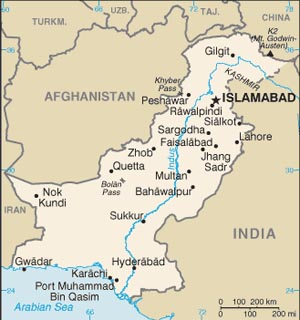 Mauritani was reported to be put in charge of hitting economic targets important to the US, and was said to be planning attacks on oil tankers using explosives-laden speed boats. The US praised the capturing.
Mauritani and the other operatives, Abdul Ghaffar and Messara al-Shami, were captured in a suburb of the Balochistan capital city of Quetta. Though none of the three was on any public list of known global terrorists, officials insisted all three, especially Mauritani, were significant captures.
Though it is netting Pakistan praise now, the operation will likely add to international pressure on the Pakistani government to launch even more operations in and around Quetta, which a number of foreign nations claim is being used as a base of operations for the Afghan Taliban and others.