As Libya's new interim ruler Mustafa Jalil gave the last areas not under his control a surrender or die ultimatum, the rebel council he commands announced that they believe 50,000 people are dead since the uprising began.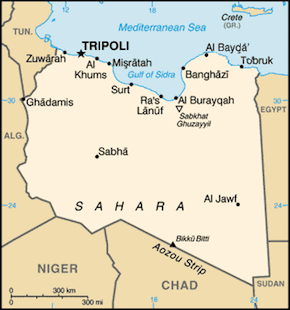 Col. Buhahiar, one of the rebels' many commanders, reported that 15,000 were slain between Zlitan and Misrata, on top of previous estimates, and that the rest of the slain were prisoners that they couldn't find and are therefore assumed dead.
Speculation about where the real death toll lies will no doubt continue for months and even years, and it is unclear if the rebels' official count includes the large number of black people that they have executed under the assumption that they are probably mercenaries.
The rebels, have, however, freed large numbers of political prisoners from western Libyan jails, which is important because according to their confirmed plan they're going to need that space for all the dissidents they intend to arrest.