A month after an Afghan reporter for the BBC was killed during a Taliban attack, reports from local media that it was actually US forces who killed Omed Khpulwak gained a bit more credence. A locally based research group released a report last week that points to the possible accidental killing by troops as they hunted insurgents. Occupation officials say they are aware of the report as they continue to work on their own investigation of the killing.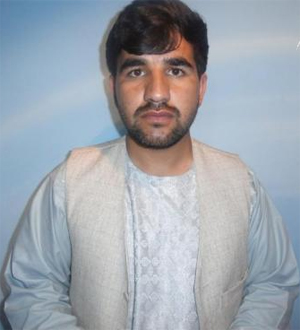 Afghanistan Analysts Network's Kate Clark combed the evidence and determined there is enough to say Khpulwak, who also worked for the local Pahjwok news agency, could have been killed by US forces. He had not been injured in the blasts but was shot in the ensuing firefight, and could have been mistaken for an insurgent by US troops. If they thought he was an insurgent, Clark points out Khpulwak's death might be "legal" under the laws of war as it was likely an accident. However, she notes he wouldn't easily be mistaken for an insurgent because he was well-known, spoke English, and did not dress like more-pious Taliban — not to mention he was carrying a silver Mac laptop.
The 25-year-old had worked for the BBC since 2008.
"This case raises questions as to whether, in an admittedly dangerous and difficult situation, 'looking Afghan' can be enough for international forces to believe there is hostile intent and an imminent threat," the report concluded.
The Afghan government conducted its own investigation of the attack, which killed 22 people, but will not release its findings, according to AAN. 21 journalists have been killed in Afghanistan since 2001.
(image from Pajhwok news agency)