A new revelation from former Vice President Dick Cheney's memoirs reveals that the hawkish septuagenarian pressed then-President George W. Bush to launch a military attack on Syria in June 2007, a call which ultimately was unsuccessful.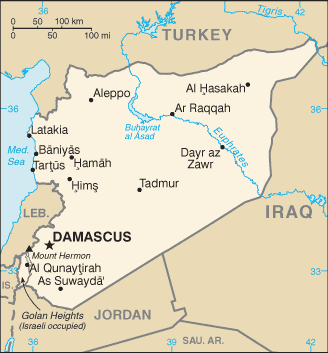 Cheney laments being the "lone voice" calling for the attack, noting that President Bush followed up his call by asking if "anyone here agrees with the Vice-President." No one did.
Cheney defended the call for the attack related to a Syrian site believed by the US to be a "nuclear" site. Israel bombed the same site three months later, though the IAEA was never able to conclusively ascertain what was there before the attack.
Though the main focus of the revelation seems to be Cheney's unrepentant hawkishness and wish that he had started yet another war, it also reveals that the US knew about the putative Syrian site for months before it was attacked, and never informed the IAEA of its suspicions. Then-IAEA chief Mohammed ElBaradei complained that verifying Syria's supposed IAEA violation would've been far easier if he'd actually been told that a site existed at the time instead of months after Israel bombed it and long after Syria had removed most of the debris.