Though the Hamas government in Gaza has announced a ceasefire the tit-for-tat strikes continue, and a number of top Israeli officials are still speculating about the possibility of a full scale ground invasion.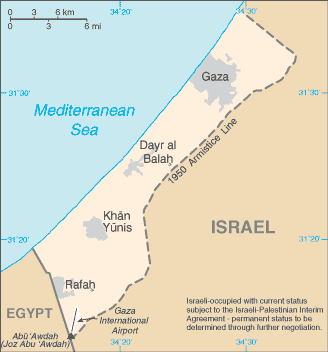 Speaking on a tour of southern Israel, Vice Premier Silvan Shalom insisted that Israel is "not ruling out the possibility of a ground operation," while other officials on the tour railed against Hamas and demanded massive moves against them.
At the same time other Israeli officials, including top Defense Ministry figure Amos Gilad, insisted that the attacks would remain minimal, and that Israel is "not interested" in another large-scale operation like the invasion in late 2008 and early 2009.
Defense Minister Ehud Barak however, insisted Israel would "continue to operate as needed" against the Gaza Strip, vowing that "those who operate against us will be decapitated." Since those responsible for the Eilat attacks last week are, according to officials, already dead, it remains unclear exactly who Israel figures to be targeting in its continued air strikes.