US drones fired at a house in the Shin Warsak area of the South Waziristan Agency today, killing at least four people inside and wounding two others. The identities of the slain is so far unknown.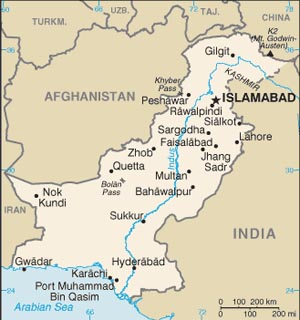 The house was described as belonging to a tribal elder in the region, and officials termed all of the casualties "suspected militants."
The attack is the second drone strike of the week, after a previous US attack on a house in North Waziristan, which also killed four people, was reported on Tuesday. The identites of those four were never released either.
All of these anonymous killings come after US officials angrily rejected the notion that the drone strikes were killing large numbers of civilians, insisting that the study showing at least 168 children were killed in the attacks was "way off the mark." Still and all, of the thousands killed in the drone war, only a few dozen of the victims have ever been confirmed as known militants, with the rest either "suspects" or civilians.
Last 5 posts by Jason Ditz