A suicide blast in the war-torn Khyber region of Pakistan's northwestern tribal belt killed 50 and wounded over 100 at a mosque during Friday prayers. No group has taken responsibility for the attack, but the government blames Pakistani Taliban.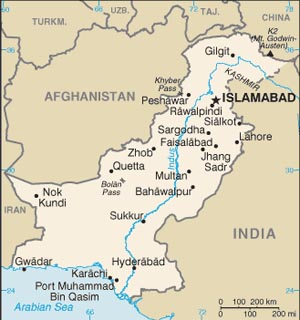 Most of the dead were members of a tribe that opposes the Taliban and often supports the Pakistani government.
Khyber is a major transit area for US and NATO forces in Afghanistan, and yet is also a major center for militant groups. NATO's fuel supplies are often the target of attacks. In 2009, Khyber was besieged by Pakistani forces after a militant attack, forcing as many as 100,000 civilians to flee. US drone strikes have often killed dozens in the region, as have Pakistani air force bombings.