Speaking today at a small and somewhat confusing press interview today, Secretary of Defense Leon Panetta declared that it was his belief that the Iraqi government had likely approved of the idea of negotiating an extension of US troops in the nation beyond December.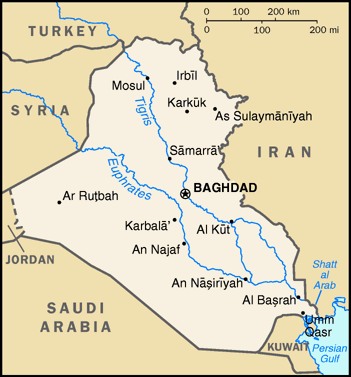 "My view is that they finally did say yes," Panetta insisted. Iraqi officials haven't been nearly so forward about the idea, and many top officials, including Vice President Hashemi, continue to push for a US pullout as a stabilizing move.
Iraqi government spokesmen were quick to reject Panetta's claim, prompting the Pentagon to insist that Panetta's comments only reflected internal Iraqi willingness to have discussions about keeping US troops in the nation.
US officials have for months been pushing the Iraqi government to "request" an extension, and eventually Prime Minister Nouri al-Maliki backed off his rejection and insisted it was up to parliament. Though the Kurdish Alliance appears to be on board, Hashemi's Iraqiya bloc is likely very split, and the Sadrist Trend is also firmly opposed.