Speaking today at Soroka Hospital, Israeli Prime Minister Benjamin Netanyahu declared that the PRC leaders slain in yesterday's bombing attack on the Gaza city of Rafah were responsible for the Thursday attacks inside southern Israel. He also said they were "only the beginning."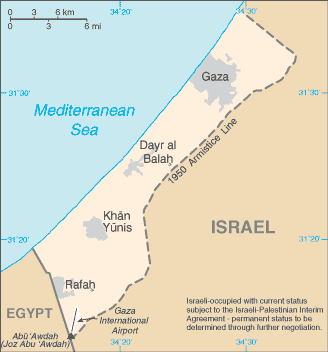 "We have a policy of extracting a very high price from anyone who causes us harm," insisted Netanyahu, who thanked the military and Shin Bet for "wiping out the leaders" of the Popular Resistance Committees (PRC) in the attack. The PRC has denied responsibility for the attacks.
This leaves the question of what retaliation is possible, if, as Netanyahu put it, "those who gave the order to murder our citizens while hiding in Gaza are no longer among the living." He gave no indication who else would be bombed.
Defense Minister Ehud Barak, however, hinted that it might be the Gaza Strip in general, commenting yesterday that "if there will be a need the strikes will intensify." Since yesterday's Gaza bombings a number of rockets have been fired from the strip, injuring six Israelis when one of them hit a religious school. Most of the rockets landed in empty fields.