Egypt's interim military junta today lodged a formal protest with the Israeli government demanding an explanation and an "urgent investigation" into the killing of three security forces, including an army officer, along the border between the two nations.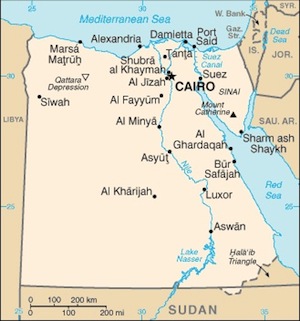 The three were killed when Israeli soldiers were chasing "suspects" they believed to have been involved in the terrorist attacks in southern Israel. The raid got close to the Egyptian border, and gunfire killed the three troops and wounded seven others.
The killings spawned demonstrations outside of the Israeli embassy in Cairo, and the nation's presidential candidates issued angry condemnations of the attacks, and demanded "strong reaction" to the killings.
Israeli officials downplayed the seriousness of the incident, saying it did not believe ties with Egypt would be effected. The military said "preliminary investigations" into the killing were under way.