According to reports from Israeli media outlet Ynet, the Palestinian Authority is engaged in secret talks with the European Union in an attempt to back off the effort to be recognized as an independent state in return for some sort of other recognition.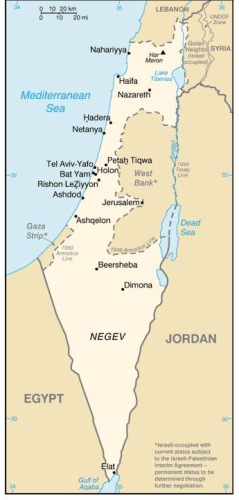 Details are spotty and there is no confirmation from any official sources, but the move would have the Palestinian Liberation Organization (PLO) receive a "significant" upgrade in its recognition, albeit something still short of independent statehood.
The new rumors come following weekend confirmations that the Palestinians intend to press the matter at the UN Security Council next month, and comments yesterday related to the presumptive US veto of the process.
The Palestinians have significant international support for statehood, but the effort has been loudly opposed by the US as a "provocative" measure. The European Union has largely been supportive of statehood, but seems also to be keen to avoid a major embarrassment centering on a US veto, and the inevitable diplomatic fallout that would produce.