NATO's supplies for the war in Afghanistan are constantly under threat, and large numbers are destroyed on the roads in Pakistan before ever reaching the nation. Even once they arrive in Afghanistan, however, all is not necessarily well.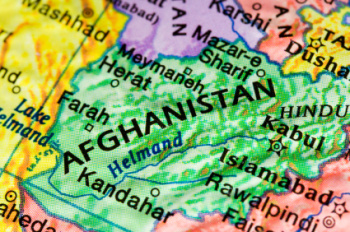 That was the lesson today at a Kandahar airfield, where suicide bombers hit a supply depot for NATO troops and warplanes, killing four security contractors and wounding eight others. Taliban spokesmen took credit for the the strike.
With some 150,000 international troops in the nation as well as a massive number of domestic troops, the amount of materiel brought in from outside the nation is enormous, and the cost is a huge part of the decade-long occupation's pricetag.
Elsewhere in Afghanistan, a C-130 cargo plane sustained minor damage when an unmanned US drone slammed into it. The collision is expected to raise more questions about the safety of using the drones, which don't detect potential collisions, around other aircraft.