Israeli warplanes launched at least five air strikes against targets in the Gaza Strip overnight, killing at least two people and wounding several others. The slain were both termed "militants" by Israeli reports, but at least one of the wounded was a five year old child.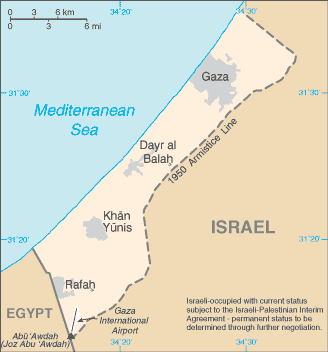 One of the slain was hit in an air strike, while the other was killed when soldiers thought he got too close to the Israeli border and opened fire with machine guns. The identity of the man was not confirmed, but he was assumed to be a suspect.
The attacks came as a result of what Israeli officials say was the firing of a rocket at the city of Beersheba. The rocket did not hit any actual target, and no damage or injuries were reported.
This has been par for the course for the month, as a handful of other rocket attacks also managed to do no damage inside Israel, but also prompted massive escalations of air strikes and even some calls from Israeli officials for a ground invasion.