A bloody Afghanistan August continued Tuesday as three attacks killed 10 across the country.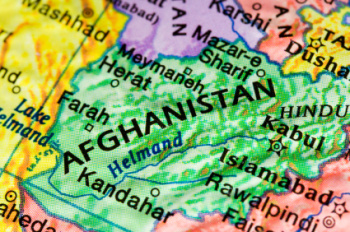 A motorcycle bomb killed eight at a vegetable market in Uruzgan province at iftar time, when Muslims break their daily Ramandan fasts. An official also said dozens were wounded.
Earlier that morning, an Afghan government worker was shot and killed outside her home as she got into her car. The motive isn't known, but government workers and working women are often targeted by militants. Kandahar has seen plenty of violence recently, including the suicide bombing death of the city's mayor.
The strangest episode of the day was the shooting death of a janitor at NATO headquarters in Kabul under mysterious circumstances. The 21-year-old man had worked at the building for two years without incident, and "passed away from the wounds caused by the weapon discharge."