The plot thickened in Afghanistan on Wednesday as a meeting with tribal elders ended in death for the mayor of the southern city of Kandahar.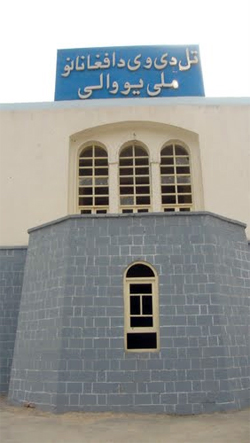 The Kandahar Revenue office.
US citizen Ghulam Haidar Hamidi, an accountant in Virginia for 30 years before moving back to Afghanistan to take the appointed position, was killed as one of the men at the meeting detonated a bomb hidden in his turban. The elders were angry with Hamidi after his administration bulldozed "illegal" shops and homes, killing a woman and two children. Some 100 people were in front of the mayor's office protesting the demolitions when the attack took place.
"They destroyed 200 houses and two children were killed," one protester told The Guardian. "When I saw the bulldozers I also wanted to kill the mayor."
Hamidi's assassination comes a week after two other allies of President Hamid Karzai were killed in Kabul, and two weeks after the killing of Karzai's half-brother Wali, a gangster considered the de facto governor of Kandahar for his connections and power. At Wali Karzai's funeral, six more were killed in an attack on the ceremony.
Though the US has begun to make symbolic withdrawals in some of the quieter provinces in Afghanistan, the violence has not let up. And it seems all US efforts to bring liberal democracy to the country have failed; in fact, the Karzai regime's corruption — and even possibly the insurgency itself — is funded with American cash.
If its very partners in civil society are willing to blow themselves up in revenge attacks, the Afghan government may have more problems than just an ill-defined group of resisters called "Taliban." The noose tightens on the Karzais.
(photo by Faizullah, Wardak)