Eyewitnesses in the Syrian port city of Latakia reported today that gunboats from the Syrian Navy have attacked the city, firing shells and machine gun barrages into the town and killing at least 31 people.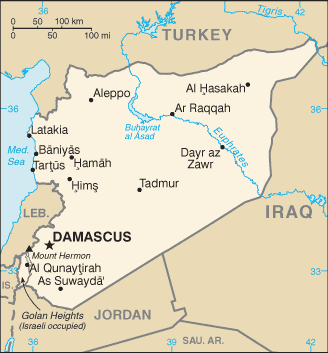 The attacks came after major protests in the key city, as forces opened fire on residential neighborhoods. Regime tanks were also reported to have struck in the city, and dozens of others were wounded.
Syria's state media insisted that the reports were untrue, that that "what is really taking place is a pursuit of gunmen who terrified people and vandalized public and private properties using machine guns." They reported two members of the police slain and 41 others wounded.
Reports about exactly what is happening on the ground are difficult to discern, because the Syrian government has banned journalists from the crackdown cities. The state media has repeatedly lied about other crackdowns, however, and the massacres in Hama went entirely unreported domestically.