Just one day after the London Bureau of Investigative Journalism (BIJ) released a report claiming 168 children and "at least 385 civilians" were killed in US drone strikes against Pakistan, anonymous US officials are coming forth to angrily condemn the report. One even essentially accuses a lawyer representing families whose relatives were killed in drone strikes a shill for terrorists.
"One of the loudest voices claiming all these civilian casualties is a Pakistani lawyer who's pushing a lawsuit to stop operations against some of the most dangerous terrorists on the planet," an anonymous official told AFP. "His publicity is designed to put targets on the backs of Americans serving in Pakistan and Afghanistan. His agenda is crystal clear."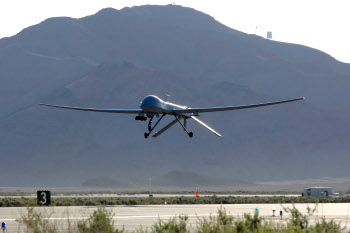 The report, which relied entirely on media coverage of the drone strikes, was slammed as "way off the mark" by US officials, who insisted that while they were certain the figures were wrong they would not release figures of their own.
Relying on the preliminary media reports may be unreliable, but it isn't clear that they are unreliable in the way officials are trying to spin it. Rather the in depth studies of the strikes show that while a large number of the slain are dismissed as "militant suspects" very few confirmed militants are actually killed.
The BIJ report's figures are telling, in that children are a large portion of the civilians. Women represent virtually all of the rest. Anyone who is male and not a child is automatically listed as a "slain militant" in most reports, because the Pakistani government's officials term anyone slain a "suspect" on the grounds that if they weren't suspected they wouldn't have been attacked.
Indeed, in 2009 alone the numbers point to 700 civilians killed, and even more attacks in 2010, the figure for the entire drone war since 2004 almost certainly is in the thousands, not the hundreds.