At least 25 people were killed and a number of others were wounded when US drones attacked a home and a vehicle near Miramshah, in Pakistan's North Waziristan Agency. Pakistani officials say they believe the slain were members of the Haqqani Network, a militant faction active on both sides of the Afghanistan-Pakistan border.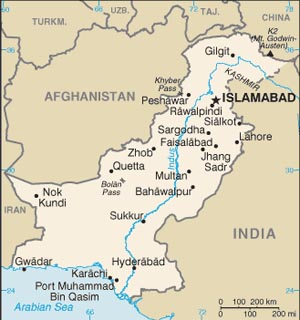 The pre-dawn attack leveled the house as the men were sitting down to the last meal before the daytime fast of Ramadan. Officials say they had suspected the house was being used for militant trainees.
The attack is the latest in a growing number of strikes in the tribal areas, which continue to escalate despite Pakistani military demands that they halt such moves. The US has insisted the strikes will continue.
Though the victims of today's strike appear to have been militants, studies into the effectiveness of the drone program suggest that the vast majority of the slain are actually innocent tribesmen, and the number of "known" militant figures is small indeed.