In a statement issued today, Amnesty International urged NATO to conduct a full investigation of a recent attack near Zlitan, which the Libyan government reported killed 85 civilians. NATO denied seeing any evidence of civilian casualties.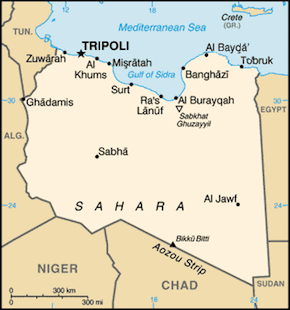 But did it look? Its not clear. Officials reported the attack yesterday and independent journalists confirmed seeing large numbers of dead civilian bodies in the morgue, including a number of civilians. NATO shrugged off the entire report, insisting anyone who was killed must've been a "mercenary."
The blase attitude about civilian deaths has typified NATO's campaign in Libya, where a number of seemingly very credible reports of air strikes killing civilians or hitting populated areas always being dismissed out of hand, with the offiical slogan that NATO "isn't targeting civilian populations."
It isn't convincing many people though, and Amnesty is just the latest to call NATO out for it. Today they added that "NATO continues to stress its commitment to protect civilians. To that effect it should thoroughly investigate this and all other recent incidents in which civilians were reportedly killed." That seems to be the last thing NATO wants to do, however. With the war's unpopularity already on the rise confirming those killings will only embarrass them further.