The reliability of NATO's air strike targeting in the ongoing war in Libya was thrown further into doubt today, with angry locals reporting a NATO air strike hit the home of a local physics teacher, killing his wife and two children.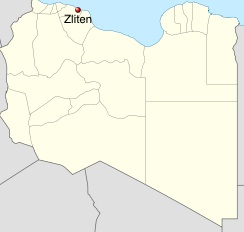 The strike hit in suburban Zlitan, a town near the rebel-held city of Misrata. Zlitan has been the site of considerable recent fighting as rebels briefly attempted to contest the city and the regime launched a counter-offensive, neither of which appeared to gain much ground.
The fact that fighting has been going on in the region was little comfort for the neighbors, with one complaining that there are "no military in this neighborhood." NATO confirmed that a "target" was struck but declined to offer details on what was attacked.
This is the second recent incident in and around Zlitan. Last week, NATO attacked a hospital in Zlitan killing seven people. The dead in the attack included three doctors. In this case too, NATO refused to confirm exactly what the target was that they bombed.