In comments to media outlets, former prime minister of Taliban-run Afghanistan Ahmad Ahmadzai insisted that the Taliban agreed to take part in direct peace talks with the US two years ago, requiring only that the US set a date for a full pullout from Afghanistan.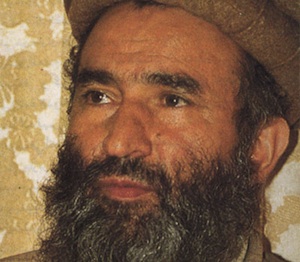 Indeed, Ahmadzai claims, the Taliban didn't even require a certain date of their own choosing, saying it was entirely up to the US to set a date and that the date simply needed to be set publicly. They reportedly reiterated this offer a few days ago.
They also, according to Ahmadzai, agreed to a US demand that they sever all ties with al-Qaeda, insisting that such a move would not be an issue to such talks. It does not appear that they agreed to US demands to disarm and submit to the Karzai government, however.
And of course the US has no intention of setting a date for ending the war in Afghanistan, with Pentagon officials openly dismissing the "end of 2014" deadline set by NATO as unrealistic and President Karzai confirming talks for "permanent" US bases. That is a large part of why, ten years in, the war is still going on, with three more NATO soldiers slain today.