The violence in Pakistan's Balochistan Province continued apace this weekend, with the Lashkar-e Jhangvi (LeJ), a banned militant faction, launching an attack on a commuter van full of Shi'ite passengers, killing at least 11.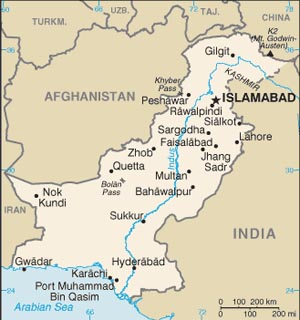 The attack came just a day after another strike, also in the Balochistan Provincial capital city of Quetta, targeted Shi'ite pilgrims on their way to Iran. At least seven were killed in this attack. Several other sectarian incidents, including a bombing which wounded dozens, were also reported.
Attacks targeting Shi'ites are nothing new in Sunni majority Pakistan, where militant factions regularly have launched bombing and gun attacks against the sectarian minority. This has included many attacks against seemingly random Shi'ite targets.
The Lashkar-e Jhangvi has been around since the early 1990s, and is named after Haq Nawaz Jhangvi, a militant who launched a number of attacks against Shi'ites before eventually being killed by a Shi'ite bomb attack.