Special Operations Commander Admiral Eric Olson today insisted that al-Qaeda is "nearing its end," saying that the Arab Spring, along with the US assassination of Osama bin Laden has delivered a near-mortal blow to the group.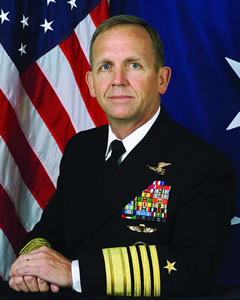 The comments appear to reflect claims earlier in the week from Obama aide Matthew Olsen that al-Qaeda is weakened and "on the defensive," but also comes as the State Department warns the risk of al-Qaeda attacks is actually on the rise.
Though Adm. Olson predicted a quick end for al-Qaeda he predicted a new group, which he dubbed "al-Qaeda 2.0" would be founded by US-born cleric Anwar al-Awlaki and that the group would include fewer "cave-dwellers" but would fight for decades to come.
The comments seem aimed at forwarding the Obama Administration's repeated accusations that Awlaki is an operational threat, though their beef with Awlaki seems primarily based on sermons critical of US foreign policy, and no evidence has been provided that he is actually directly involved in attacks.