Afghanistan's Finance Ministry publicly condemned the latest US report about the billions of dollars in aid spending to the nation, cautioning that the misuse of funds was not the fault of the government and that future reports needed to be "more balanced."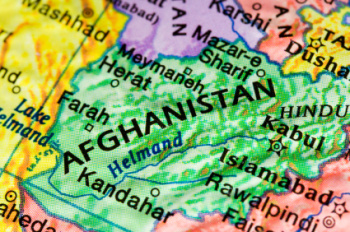 The latest report by the Special Inspector General for Afghanistan Reconstruction came last week, and cautioned that lack of oversight was allowing aid money to be diverted toward insurgents and in some cases to simply come up missing.
The report did not explicitly blame the government for everything, but pointed out that Afghan government designated VIPs are allowed to bypass a number of checks and are able in some cases to sneak cash out of the country.
The Finance Ministry, however, noted that of the $70 billion in aid spending only about $2.1 billion was ever actually in government hands, and of that only $46 million was given to them as discretionary spending. The Afghan government is regularly at the top of the list of most corrupt governments on the planet, however, so even that which is not directly in their hands is often tainted by the graft and bribery the nation operates on.