Israeli Prime Minister Benjamin Netanyahu's opposition to efforts to launch of formal inquest into Israeli human rights groups seen as antagonistic to the current coalition government's policies does not appear to be stalling parliament, according to new reports today.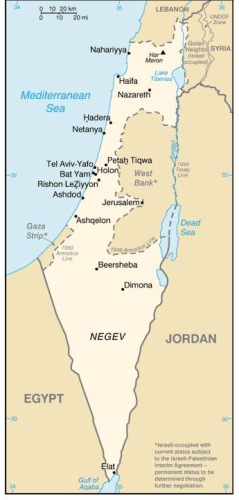 Rather, Yisrael Beiteinu MPs say that the effort will continue to move forward this week, and they expect to gather considerable support among the right-far-right coalition to do so. Foreign Minister Avigdor Lieberman, the primary mover behind the effort, loudly lashed Netanyahu for his opposition.
"These are not leftist groups and they are not human rights groups. These are terrorist groups," insisted Lieberman. The groups singled out as "terrorist" gorups include Yesh Din, which provides legal aid to Palestinian detainees and includes a number of former officials, including former Attorney General Michael Ben Yair.
Also on the list is B'Tselem, an NGO led by intellectuals and journalists which collects data on human rights abuses in the Occupied Territories, and Machsom Watch, a group which monitors abuse among security forces at military checkpoints.
Though these were the first groups mentions, a number of MPs have made it clear that the opposition in general, and virtually any leftist NGO in Israel could be effected, with large anti-occupation groups like Peace Now being seen by many as the ultimate goal of the inquest.
Netanyahu's argument against the inquest is primarily a pragmatic one, fearing that the new law allowing anti-boycott lawsuits to succeed without any proof is sufficient controversy for the nation to deal with in the near term. The efforts seem to be resonating with the far right, which sees any opposition to government policy as de facto "terrorism," but is also riling up Israel's normally ambivalent center, which is increasingly afraid that such bold moves against dissent are making the nation look embarrassingly draconian internationally.