In broad comments regarding the ever-stalemated Libyan War, British Defense Secretary Liam Fox conceded that his government has no clue how much longer the war will last, and that military commanders are preparing for several more months.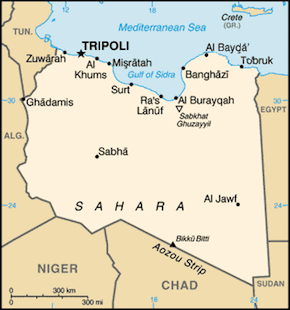 British forces had originally presented the plan as a 90 day conflict, but some four months in there is no sign of any change on the ground. Fox had previously suggested the war might last through Christmas, but now there is a suggestion it may go even longer.
There is growing discontent about the war among member nations, even among initially hawkish nations like France. Fox chided the French for "aiding" Gadhafi by suggesting the war should end.
But he reserved his angriest condemnations for the NATO member nations who aren't participating in the war, like Germany. He called the nations "pathetic" for refusing to attack and accused them of having a "free ride" on Britain, France and the US. Exactly what this free ride has gotten them, let alone the nations actually spending hundreds of millions of dollars bombing, is unclear.