US drones today fired at least four missiles against a house and a vehicle in the Datta Khel district of Pakistan's North Waziristan Agency, killing at least 12 people and wounding an unknown number of others.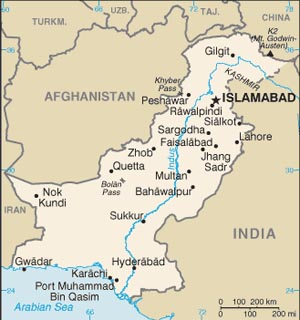 The strike comes at a time when tensions between the US and Pakistan continue to grow, with Pakistan's government demanding an end to the unilateral attacks and that the US leave its drone base in the Pakistani province of Balochistan.
It also comes just days after the US announced that it is halting some $800 million in military aid to Pakistan to punish the nation for failing to launch sufficient offensives against the tribal areas. The US has repeatedly demanded an invasion of North Waziristan and Secretary of State Hillary Clinton has indicated that such offensives would go a long way in seeing that aid restored.
The identities of the victims of today's drone strike are unknown, which is usually the case in US attacks against Pakistani targets. The slain were all termed "suspects" in reports about the attack, which is also par for the course.