Sectarian and political killings in Karachi are nothing new. Indeed, hardly a day goes by when someone isn't slain in Pakistan's economic capital, where the MQM party and the ANP party are forever at odds.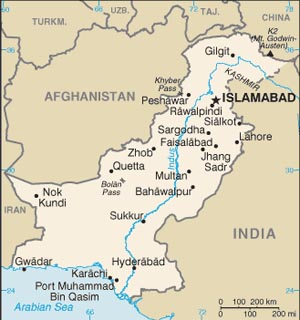 But the deaths look to be spiraling out of control again today, with reports that at least 29 people have been killed in attacks over the past 24 hours, making today the deadliest in months. 50 others were wounded.
Pakistan's Human Rights Commission reports that over 1,100 people have been killed in the city over the course of the year, with large numbers killed in various spates of violence which flare up every so often.
The Zardari government, which is allied with the ANP, has repeatedly insisted the situation is under control, but opposition leader Nawaz Sharif condemned them today, saying Karachi was a "failure" of regime policy and needed to be tackled by parliament directly.