A Senate Armed Services Committee centering on Pakistan was held today, leading a number of top Senators, including committee chair Carl Levin (D – MI) to rail against the Pakistani government, and accuse them of harboring terrorists.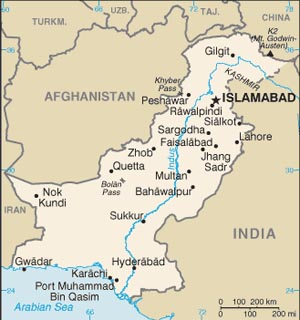 Sen. Lindsey Graham (R – SC) questioned Vice Admiral William McRaven, who headed the raid against the Pakistani city of Abbotabad, about the presence of Mullah Omar in the country, leading McRaven to say that not only did the military believe Omar is in Pakistan, but that he believes that the Pakistani government "know" he is. This led to further speculation about Pakistan's Inter-Service Intelligence (ISI) agency knowingly keeping the locations of US-sought militants a secret.
This led to more calls from the Senators to withdraw aid from the Zardari government, following up demands from Secretary of State Hillary Clinton for "changes" if the government wanted to continue receiving US aid.
The US and Pakistani governments have seen relationships progressively worsen throughout the year, starting with the arrest of a US consulate official turned CIA spy for a double murder in Lahore in January and continuing with anger on both sides over unilateral raids and the Pakistani government's inability to successfully crush the various militant groups across the nation.