According to activists across the nation, the Syrian government has arrested over 1,000 people in the past seven days related to crackdowns against pro-democracy protests nationwide. The protests and violence against them have escalated for months.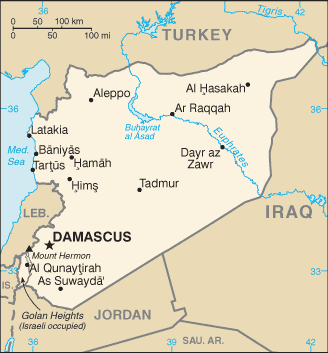 The reports have security forces arresting 100 students at Damascus University for protests there, and some 400 students arrested at a university in Aleppo, following massive anti-regime rallies there.
The violence has left an estimated 1,300 protesters dead, along with hundreds of security forces. It has also led to tens of thousands fleeing into Turkey, and another 5,000 fleeing into Lebanon.
Not so with Iraq, however. Despite a growing number of reports of violence near the border crossing between the two nations, Iraqi officials say not a single Syrian family has fled into the war torn nation. No word yet if the violence has convinced the massive number of Iraqi refugees in Syria to return home or go elsewhere.