At least 29 people were slain and an unknown number of others wounded today in a pair of US drone strikes against South Waziristan Agency, Pakistan. The first strike targeted a vehicle, killing eight people in Shawwal.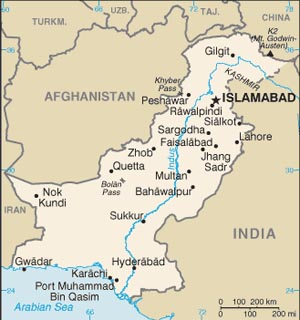 The second strike hit a home full of tribesmen in Mandoi, killing the 21 people inside and wounding a number of people surrounding the area. The toll in Mandoi is expected to continue to rise through the evening, as people were continuing to be pulled from the rubble.
The attacks were the latest in a flurry of escalating attacks launched by the US since early May. In June alone the death toll is now nearly 100 killed, with all termed "suspects" but none conclusively identified as an actual militant, including one "confirmed" kill that was later retracted.
Pakistan's government has repeatedly demanded that the US halt all drone strikes against the tribal areas. Today's strikes once again suggest this won't be happening any time soon and that if anything, the Obama Administration is looking to escalate even more.