The level of corruption in Afghanistan's 2010 parliamentary election was so bad that it continues to be a major constitutional issue in the nation to this day. Now, the nation's court system have ordered 62 "banned" candidates reinstated and the same number of MPs removed, long after parliament has already seated.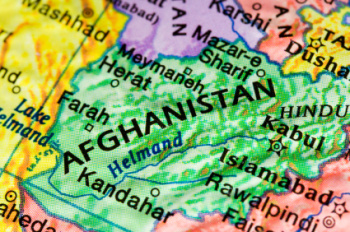 The ruling is related to electoral commissions' attempts to reconcile a voting system that saw ridiculous levels of fraud on all sides, which ended with 62 MPs, many of them supporters of President Hamid Karzai, banned despite the raw data showing them winning.
Such a result was extremely controversial, not because the candidates weren't trying to rig the election (they most assuredly were), but because it put other candidates in place who were doing the exact same thing, and less effectively. In the end this left a number of districts, particularly in the restive south, without any representation, and with the commission virtually appointing parliamentarians at will.
Parliament is up in arms about the new ruling as well, and has already passed a vote of no confidence against Karzai's Attorney General, demanding that he immediately resign. If the ruling is upheld it will see a parliament closer to Karzai, and either way the system will remain in serious doubt.