Though we have learned this week that the Obama Administration's drone strike program in Yemen is far broader than anyone realized, it is still not anywhere near its ultimate goal, one official told Reuters today.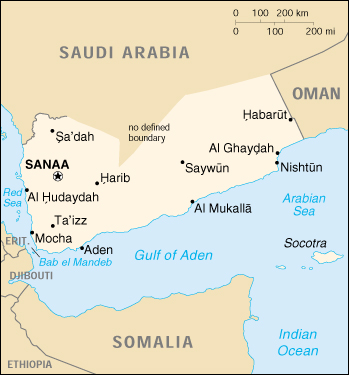 Rather, he insisted that the CIA is struggling to build up its capability in the face of a virtual collapse of the Yemeni regime, and that it "could take months, not weeks" for them to be fully up to where they want to be.
Yet the Yemeni Defense Ministry confirmed yesterday that there had already been more than 15 confirmed drone strikes in June alone, and the month isn't even half over. Officials put the death toll at 130 people.
It seems almost unfathomable, then, that the escalation could still be a "work in progress." Still, the Obama Administration's history of such escalations, particulcarly of drone strikes against tribesmen in Pakistan, anything is possible.