US State Department official Daniel Benjamin today denied reports that the Obama Administration is seeking permanent bases in Afghanistan, saying he was unfamiliar with such reports but that they were simply untrue.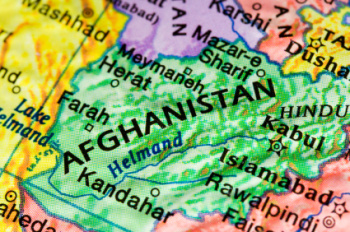 "We do not intend to have permanent bases in Afghanistan that would threaten others in the region. We've been very forthright about that," insisted Benjamin at a meeting in Washington DC.
The denial comes in spite of a Guardian report citing unnamed officials confirming that the US is seeking to remain for several decades, while Afghan President Hamid Karzai only yesterday confirmed that talks are underway to keep US troops beyond the 2014 "deadline" for NATO's war.
Other officials have suggested that the US might reach deals on "joint" bases with the Afghan government as well as agreements on permanent bases that would not be allowed to launch attacks outside the country. Either might leave Benjamin's denial technically correct, if incredibly misleading.