Syrian troops reportedly regained control over the city of Jisr al-Shugur earlier Sunday, following days of troop build-up around the outskirts. Though there are reports of massive numbers of civilians fleeing, the feared bloodbath did not come to pass, as only three people were reported killed in the entire operation.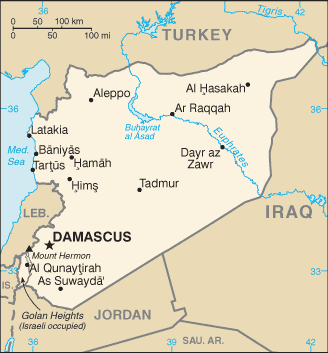 The operation to "retake" the city came in the wake of a reported mutiny among Syrian security forces which the nation's state media claims left 120 soldiers dead. The massive toll and a promise for a "decisive response" had many fearing the worst.
And indeed, as tanks rolled into the city early, thousands of people had already left and thousands of others joined them on the roads to neighboring Turkey, with reports that the town was virtually deserted by the time it was taken.
The scene they found was relatively grim, however, with reports that troops found uniformed corpses in mass graves and a police headquarters burned to the ground, the apparent remnants of the mutiny.
Turkey is housing some 5,000 Syrian refugees in tents along their side of the border. Thousands of others are said to be on the Syrian side of the border waiting to see if they need to finish fleeing or not as a crackdown against pro-democracy protests continues.