The Pakistani government's official position is that most of the tribal areas are now under control. The US, however, sees the threats as growing, and is also growing in their accusations that elements of the Zardari government are secretly in league with militants.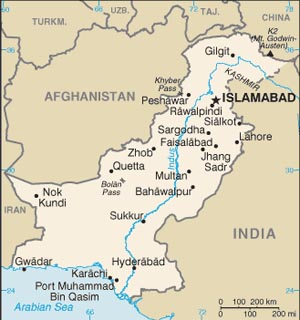 US officials say that on two separate occasions they provided the Pakistani government with the locations of "insurgent bomb-making factories" and both times the militants were tipped off before the sites were attacked.
CIA Director and incoming Secretary of Defense Leon Panetta also appeared to be putting the pressure on the Pakistani government today, with reports that his visit to Islamabad is aimed at "confronting" the military leadership about the allegations.
The claims are extremely convenient to the Obama Administration's recent number of unilateral attacks into Pakistani territory, giving them the excuse that the Pakistani government simply cannot be trusted. It will come with a price, however, as relations between the two nations seem to be getting worse all the time. It seems every week lately a top administration official visits Pakistan and makes tensions even worse.