US drones once again pounded the North Waziristan Agency of Pakistan today, destroying a housing complex and a car in Shawal, near the border with South Waziristan. At least 24 people were reported slain, and officials said they had no information on the identities of any.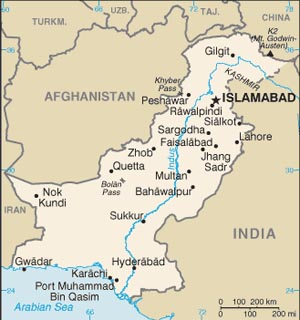 Locals say that some of the area around this town is controlled by the Haqqani network's Hafiz Gul Bahadur, particularly noteworthy because he's negotiated a peace deal with the Pakistani government. They had no indication, however, that the targets of the attacks actually belonged to Bahadur or any other militant.
The attack comes just two days after a deadly series of US strikes in South Waziristan killed 21 unknown people, bringing the three day toll to 45 killed and an unknown number of others wounded.
The killings come in the wake of the high profile "killing" of Ilyas Kashmiri, who on Saturday was "confirmed" slain in a Friday strike. Yesterday, however, US officials conceded that Kashmiri was probably still alive.