The "Arab Spring" public protests have hit a number of nations and sparked a number of different responses. In Iraq, after some very violent crackdowns, the US-backed regime promised major reforms and asked for a "100 day" period to get things done. Prime Minister Nouri al-Maliki vowed to eliminate all corruption in every ministry in that period, or he would fire the minister responsible.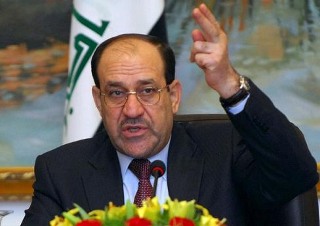 The 100 day deadline slipped tonight, with early indications that the protests could resume as soon as Friday. No firings were made, and Maliki insisted every minister had a "four year plan" now.
Maliki's strategy appears to be to insist that he achieved all of his goals, and his comments including claims of massive amounts of "progress" made in the last 100 days. The calls for renewed protests, however, show the opposition isn't buying it.
The real question then is not how Maliki will convince people not to protest but what the government's response will be. In February they went with summary detentions and savage beatings, and seeing their response this time will be to see how far those "reforms" have actually gone.