NATO officials were reveling in their latest "success" in the war in Libya, a new escalation involving attack helicopters pounding targets in and around the Libyan capital city of Tripoli. Officials say the helicopters are more accurate than the current air strike campaign.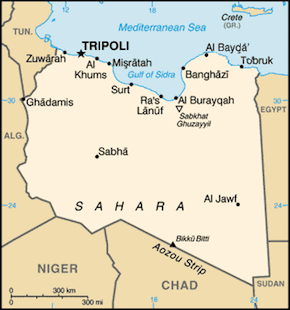 Secretary of Defense Robert Gates said the latest escalation would push Gadhafi's allies to abandon him, and that his time is "up." The escalation also led to another serious expression of concern from Russia, where officials cautioned that what was supposed to be a "no-fly" zone originally was "sliding" toward a ground invasion.
NATO is still denying plans for a ground invasion, but their latest extension of the war is unlikely to be their last. British Defense Secretary William Hague conceded that the war could be going on at Christmas, and others say there is no sign of an end.
And while Libya's rebels were initially talking about using the escalation as a change for a new offensive, that too appears to be stalled amid concerns that the cities they hoped to conquer might not be so keen on being conquered. It has been this divide between pro-rebel and pro-regime cities which has kept either side of making meaningful gains.