A UN panel charged with investigating the ongoing civil war in Libya found that both the government forces and the rebel factions committed "acts which would constitute war crimes. The panel added that the government's forces committed some acts which would be considered "crimes against humanity."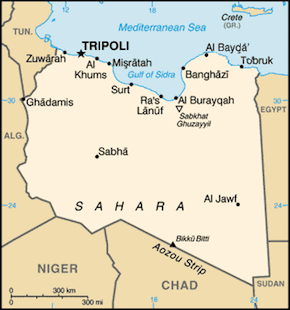 The panel provided an estimate that somewhere between 10,000 and 15,000 people have been killed in the civil war. They said they were unable to investigate the charges of civilian killings in NATO air strikes, citing lack of data related to the thousands of strikes.
The war began in February but has largely stalemated since early April, with neither side able to take significant territory from the other. NATO's commitment has likewise done little to change the situation on the ground, except to provide the rebels with an incentive to refuse international efforts for a ceasefire.
The report comes just a day after a seperate UN official reported that stockpiles of food and medicine are dwindling within Western Libya, the portion still under control of the Gadhafi regime. They expressed concern that the continuation of the war could create a considerable humanitarian crisis.